Beast Beat[R18 Furry Rhythm Game🐾]
A downloadable game for Windows
Follow the rhythm hit the beat, get enthusiastic to lit next sex stage!
[🔞Adult Only]
Beast Beat is a Furry R18 rhythm Game, in which you will travel through different story slices of different worlds, experience sex stories, push combos to advance the sex animation to the next stage along with the musical rhythm, and climax in sex when you achieve Full Combo

«—————————————————————————————————»
«———————————————————————————————»
Features so far
6 sets of CG animation and pacing levels
The 4 Key rhythm game includes single note and long note
Can track the mouse interactive play animation gallery mode
Character CG backstory video
[Update log V0.0.6]
[BeastBeatv0.0.6] is now available!
"I made it, I got rid of him!"
Your heart is pounding, your lungs ache, and you're barely breathing, but you escaped, or at least you thought so. When you saw the black rubber liquid on the floor flowing over your body, you realisedthe nightmare hasn't ended yet
"You can never escape, freeing me from you is just part of the game, keep entertaining me, my rubber drone"
Thanks to r Xyldroth for showing
This is our first attempt at TF-themed animation. Let us wait and see what kind of story the Taurenwill encounter
We've added screen vibration and flickering, but if you're not used to it you can turn it off in settings, we want to hear about your experience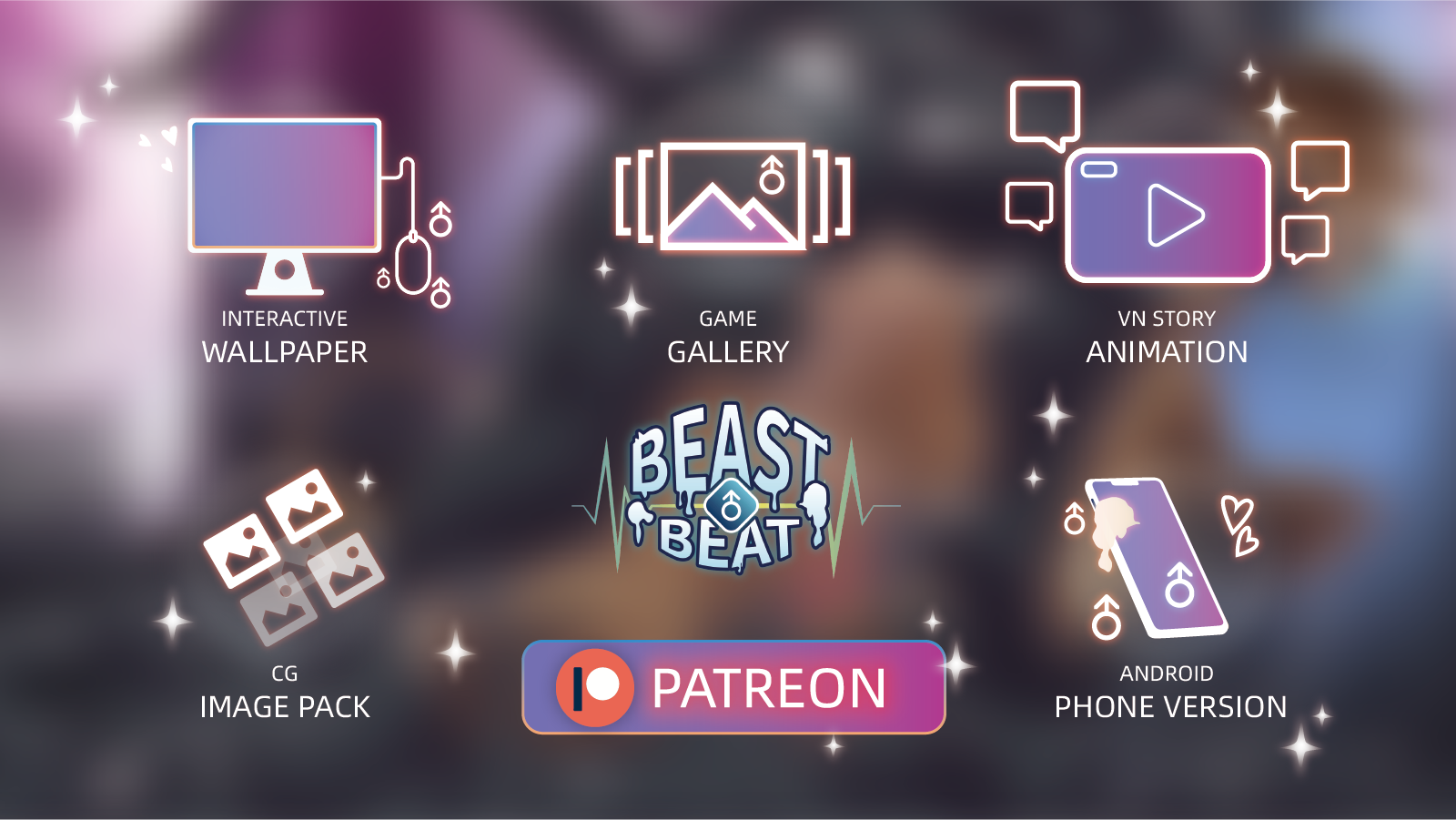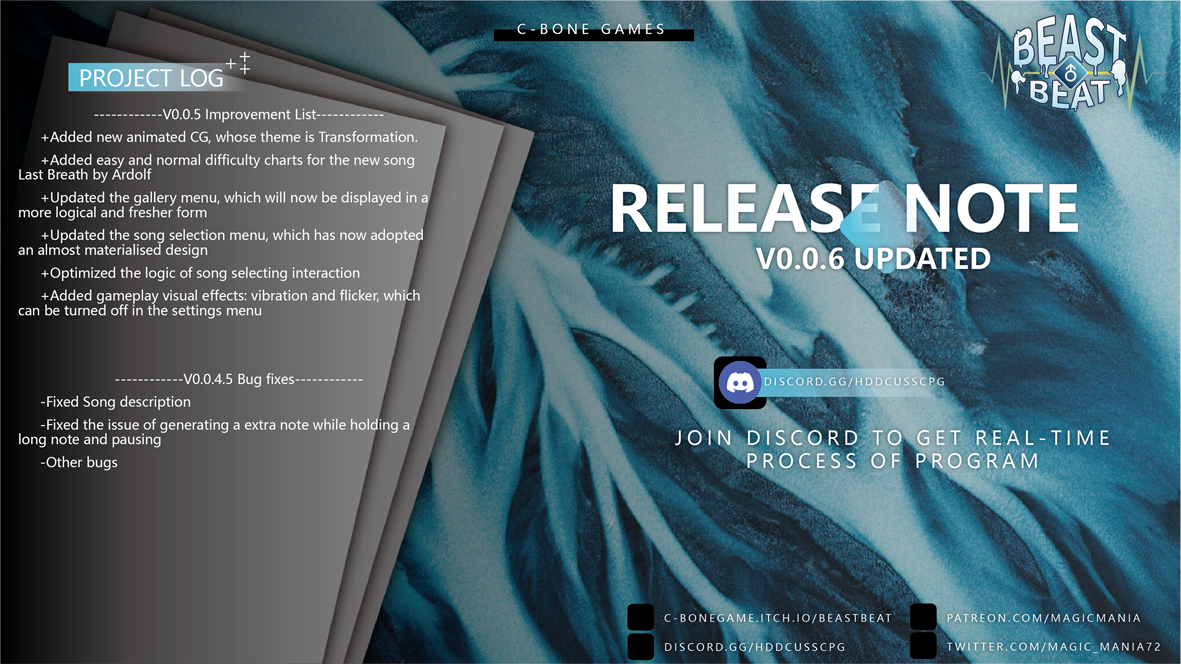 [Update log V0.0.5]
[BeastBeatv0.0.5a] is now available!
Warrior Adair encounters the boss Trutt inside the maze.
The boss who has been weakened comes up with a new interesting plan…
"Well.. You seem to be very energetic, warrior… Now come and let me serve you as much as you want…"
……
"While I am sure being a slut would fit you much better than being a warrior~"
In my previous work as a designer, I wanted to have a chance to create freely, now lets do it in 'BeastBeat' with a brand new game interface!
V005 update introduces a collaboration between Ardolf and @HGLC233, who is invited to take part in BeastBeat's CG drawing. I am honored to be the animator of this meaningful collaboration.
Once you have played the level to gain any score, the gallery in Patreon Build game can be unlocked. Feel free to enjoy the animation and use your mouse to tickle the sexy beasts.
[Update log V0.0.45a]

+Hell Difficulty was implemented, along with a new Hell difficulty animation and a new gallery animation
[Update log V0.0.4a]
We fixed issues with 3th CD animation not switching and settlement anomalies
«———————————————————————————————————————————»
Want your music in the game? Meanwhile, welcome musicians to cooperate with us!
Join the Discord to contact the production group

Download
Download
[Itchio_Build PC]BeastBeat V0.0.6.zip
107 MB
Install instructions
Press FGJK to hit the note
🖥️PC: Need software which can decompress ".rar" to open the file package